Understanding Reputation Management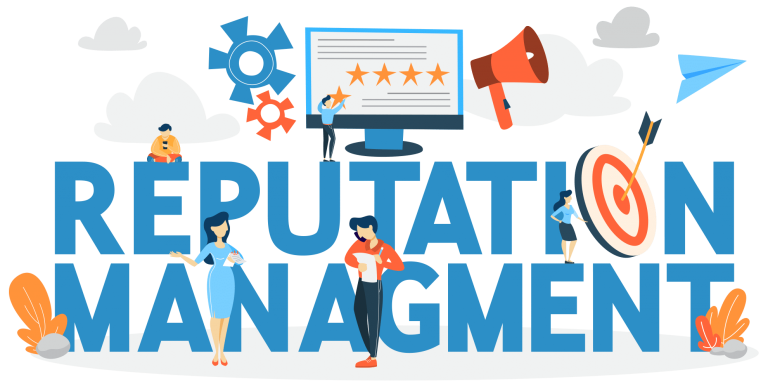 Reputation management refers to the influencing and controlling or concealing of an individual's or group's reputation. Originally a public relations term, the growth of the internet and social media, led to growth of reputation management companies, made search results can make core part of an individual's or group's reputation. Online reputation management, sometimes abbreviated as ORM, focuses on the management of product and service search website results.
Online reputation management focuses on the management of product and service search results within the digital space, that is why it is common to see the same suggested links in the first page of a Google search.
A variety of electronic markets and online communities like e-Bay, Amazon and Alibaba have ORM systems built in, and using effective control nodes these can minimize the threat and protect systems from possible misuses and abuses by malicious nodes in decentralized overlay networks.
Offline reputation management shapes public perception of a said entity outside the digital sphere using select clearly defined controls and measures towards a desired result ideally representing what stakeholders think and feel about that entity.
The most popular controls for off-line reputation management include social responsibility, media visibility, press releases in print media and sponsorship amongst related tools.
Online Reputation Management – Essential Services for Every Business
Online reputation management should be the focus of every business that markets online. Reputation management enables you to allow customers to perceive your business in a positive light. Our reputation management team obtains and manages your online reviews and more, helping to build customer trust and boost conversion rates.
It's important to take note of what your customers say about your business online. It doesn't matter what your target audience is, reputation management is imperative to your ongoing online success, helping you generate new business, increase visibility and achieve improved conversion rates in the long run.
Independent review sites, online forums and other sites give your clients the opportunity to rate and review your business daily. This can be through blogs, social media posts and more. Every time someone reviews your business it helps a business reach new customers, helping with lead generation. But at the same time, bad reviews can have a negative impact on the business. Customers reading bad reviews are likely to avoid your business and use one of your competitors instead.
Reputation Management isn't negotiable, it's a must have for any business that advertises or operates online that wants to improve their lead generation and achieve ongoing success online. You are competing globally in a competitive marketing environment when marketing online, which is why Ventura are on hand to help you manage your reputation management effectively to ensure the best end result.
Why Reputation Management is Important
Our specialised reputation management services is an essential part of your SEO (search engine optimisation) campaign. Companies that deal with their online reputation are rewarded with improved SEO visibility. Remember the search engines focus on improving their users experience by providing them with companies that have good reviews, showing the stress that customer place on reviews each day.
With good online brand reputation management comes an increase in customer trust as your business is seen as a credible supplier. Customer trust online reviews and through this they build trust for a particular brand. As a customer builds trust about your brand, they speak about the brand which gives your brand a welcome boost in visibility.
Good online reputation management strategies helps clients differentiate your business against the competitors in your industry. This helps them identify if your brand is reliable. Reliability easily converts into sales.
Your image will be seen as professional, which is essential to your online success. New customers will often rely on search engines to find out more about a company before buying their products or using their services.
Negative reputations can hinder the success of any business. Ridding yourself of negative impacts with good reputation management services can increase your chances of converting more visitors to customers in the long run.
Businesses in all industries and companies of all sizes benefit greatly from the Ventura reputation management services. You can dramatically improve your SEO ranking and generate new leads while building trust.
Discover Your Business Potential
REPUTATION SOLUTIONS FROM £1735 PCM GET IN TOUCH TO DISCUSS YOUR REQUIREMENTS